SCARF!
Check it out. Total accident that it spiraled, but I really like it! Next time i'll make it longer though. Okay okay tutorial now!
All i needed was:Size 7 needle (i use circular because its more comfy)and Lion Brand Micro Spun Yarn (it makes it really soft XD)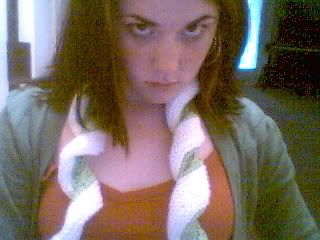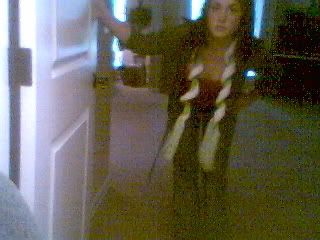 Cast on however many stitches it takes to make the scarf the length it will be in the end.
Stitch back across one time.
K1 F&B all the way down.
Then knit knit knit knit (stockinette)
when you have it as wide as you like, K2tog all the way across
knit across once
Bind off
It should curl naturally, I didnt stitch the edges together, but you can if you'd like XD