Blue Fisherman's cap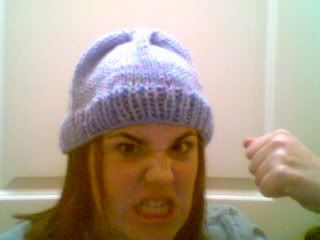 Blue Fisherman's Cap Tutorial :o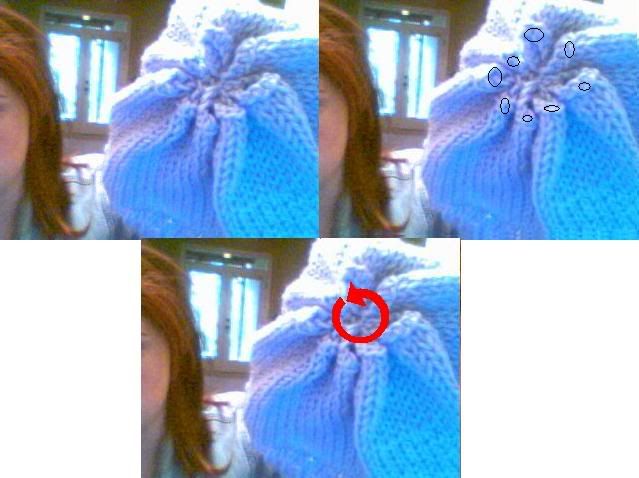 I used a random blue yarn (sorry for the random yarn-ness, but it was about as thick as Red Heart if that helps :-\ )
Knit in the round, 13g.
Cast on 64 stitches.
Double Stockinette as long as you want the brim.
Then continue to simply knit untill you have it as "tall" as you want.
Bind off.
After binding off I scrunched it into 8 even points (see photo) and simply stitch through the center in a big circle. You dont have to seal the loops, I left them open, but you can.
Good luck with my crummy tutorial!